Stifle Disease: Cranial Cruciate Ligament Disease
Featuring MMP
MMP is a surgical technique for treatment of lameness caused by failure of the cranial cruciate ligament (CCL).
Named after a human surgeon, Dr. P Maquet, the MMP is a form of TTA and uses a pure titanium foam wedge to advance and fix the tuberosity. The MMP was developed to make Tibial Osteotomy surgery more widely available to surgeons.
Course Agenda
Pathology and diagnosis of cranial cruciate ligament disease

Treatment options for CCL disease and meniscal injury

OrthoFoam™ – the bone ingrowth implant

MMP technique

Key steps of procedure

MMP variations

Difficult cases

Dealing with complications

MMP sawbone practical
The MMP procedure allows for short surgery time, short convalescence, can be more cost effective and outcomes are similar to those of TPLO
Stifle Disease: Patellar Luxation




Featuring Ridgestop
™
RidgeStop™ is employed as an adjunct procedure when re-alignment operations such as tibial tuberosity transposition or much less commonly distal femoral ostectomy have been performed.
The aim of the surgery is to make sure that the patellar slides up and down within its groove, without slipping to one side or the other; the cause of discomfort and lameness.
Unlike other procedures for patellar luxation where the joint surface has to be cut, this is a much less traumatic procedure, as well as being more effective.
Course Agenda
Patellar luxation pathophysiology

Patellar luxation including tibial tuberosity transposition

The concept of RidgeStop™

RidgeStop™ and TTT sawbone practical
Plate Osteosynthesis
Featuring SOP™
The SOP™ is a world-leading locking plate fixation system. This system can be thought of as an internal – external fixator and is applicable in a huge array of fracture repairs. SOP™ also serves as a locking spinal fixation system and is available in 2.0mm, 2.7mm and 3.5mm sizes in either steel or titanium.
It's a hugely versatile system that requires minimal instrumentation and therefore removes the need for expensive investment.
NEW
2021 will also see the introduction of a new low profile SOP™ system which will be incorporated into our workshops. This low profile plate, utilises the same principles of SOP™ technology for the plate and screw interface and was developed for small cases ranging from 2kg to 10kg.
Course Agenda
Fracture and implant biomechanics

Bone healing principles

Assessment of fracture patient

Fracture score

Internal fracture fixation

How to apply non locking plates

Locking plates and screws

How SOP™ differs to existing implant systems

SOP™ biomechanics

SOP™ clinical recommendations

SOP™ sawbone practical

Scott Rutherford BVMS, CertSAS, DipECVS, MRCVS, RCVS Recognised and European Specialist in Small Animal Surgery
After graduating from Glasgow University in 2001, Scott spent six years in general practice before moving to Croft Veterinary Hospital in Northumberland in 2007 where he completed an ECVS residency in Small Animal Surgery in 2012. Scott became a European Veterinary Specialist in Small Animal Surgery in 2013 and an RCVS Recognised Specialist in 2014. He spent two years at both North Downs Specialist Referrals and then Willows Referral Services. He is a co-founder and director of "frank. Pet Surgeons". Scott is actively involved in clinical research, teaching and recently became an Associate Tutor at Chester.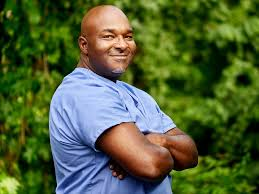 Bruce Nwadike DVM, DipACVS, MRCVS
Dr. Bruce Nwadike is a board-certified veterinary surgeon with a special interest in orthopedics, surgical oncology, general and reconstructive surgery. He has co-owned and operated a private referral practice in southern Maryland since 2002 after relocating from NC where he was a faculty surgeon at the North Carolina State University College of Veterinary Medicine. He has published clinical and original research articles in peer-reviewed journals and also served for 6 years on the editorial review board for the Veterinary Surgery Journal.
July
August
September
November
December
Cruciate Ligament
19th July 2021 6:00pm (AEST)
5th August 2021 10:00pm (AEST)
23rd September 2021 10:00pm (AEST)
24rd November 2021 12:00am (AEDT)
6th December 2021 8:00pm (AEDT)
Patellar Luxation
20th July 2021 11:00pm (AEST)
6th August 2021 3:00am (AEST)
24th September 2021 3:00am (AEST)
24th November 2021 5:00am (AEDT)
7th December 2021 01:00am (AEDT)
Plate Osteosynthesis
20th July 2021 6:00pm (AEST)
6th August 2021 10:00pm (AEST)
24th September 2021 10:00pm (AEST)
25th November 2021 12:00am (AEDT)
7th December 2021 8:00pm (AEDT)
Positions for these workshops are limited!
If you would like to attend any of the workshop dates above please contact us via the Contact Us button with the Workshop name and date included on the form