Panoramic:

PeriOptix's Highest-Rated Flip-Up Loupes

Panoramic Flip-Up loupes provide a wide field of view not found in most other optics. The low-profile design gives you improved over-the-lens visibility and our waterproof lenses give you worry-free cleaning and disinfecting options.

All PeriOptix optics are made with high end shatter-resistant glass to ensure edge-to edge clarity in a large viewing field. Flip-up style loupes allow the flexibility to flip the loupes out of the field of view and share with others in their practice.

Precision optics with Optilock® and dual-point convergence technology that allows the loupes to be easily adjusted and removes the annoyance of the loupes becoming misaligned.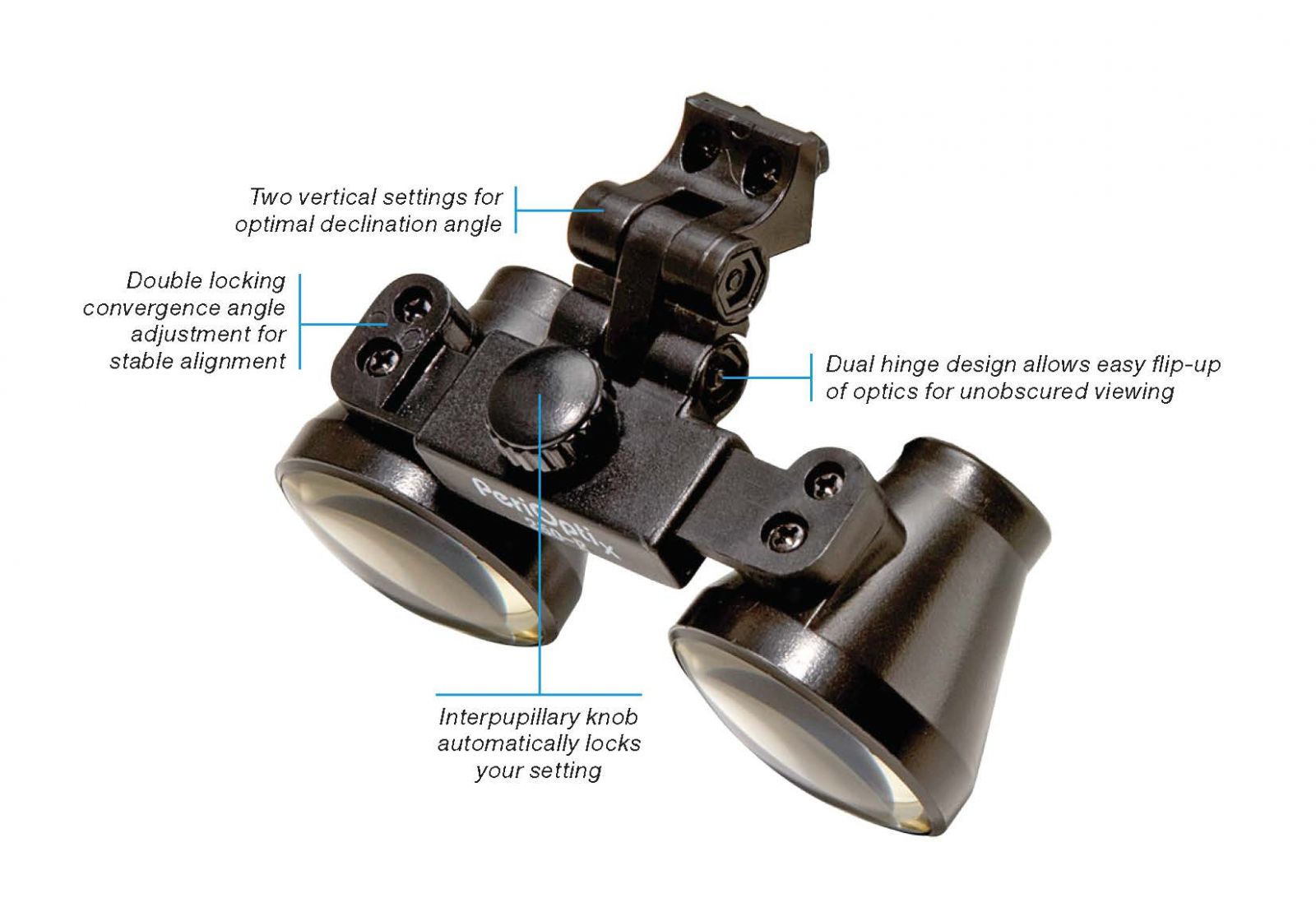 2.5x Panoramic Loupes
Weight: 61 grams
Field of View: 8.9 cm
Depth of Field: 10.2 cm
3.0x Panoramic Loupes
Weight: 66 grams
Field of View: 7.6 cm
Depth of Field: 7.6 cm
3.5x Panoramic Loupes
Weight: 64 grams
Field of View: 6.4 cm
Depth of Field: 6.4 cm
PeriVista Sport Frame by Adidas®:

Stylishly Customizable

The PeriVista sport frame is custom-manufactured by Adidas for use with PeriOptix loupes. This is our most popular frame option because it provides wrap-around protection in a stylish design. This frame also allows the user to make adjustments to improve the fit on their face.

2-position adjustable nose piece
Adjustable declination angle with 3-position temple arms
Prescription lenses available
Available in 2 sizes, standard and large*
(OMPAN000ADI-PA)