Negative Pressure Wound Therapy
Negative Pressure Wound Therapy (NPWT) can help close almost any wound!
Negative pressure or vacuum assisted wound closure is a non-invasive, active wound management therapy. Applications include acute and chronic wounds, traumatic injuries including deglovings, surgical sites including grafts and dehiscence, and severe infections.
Open cell sterile foam is cut to the shape of the wound, covered with an adherent drape, and connected to the vacuum unit via a tubing and collection canister to form a closed system. Sub-atmospheric pressure applies a controlled suction force uniformly to the tissues of the wound.
Beneficial effects include improved circulation, enhancing proliferation of granulation tissue, removal of extra vascular fluid, reduction of bacteria burden and enhanced survival of skin flaps compared to conventional bandaging.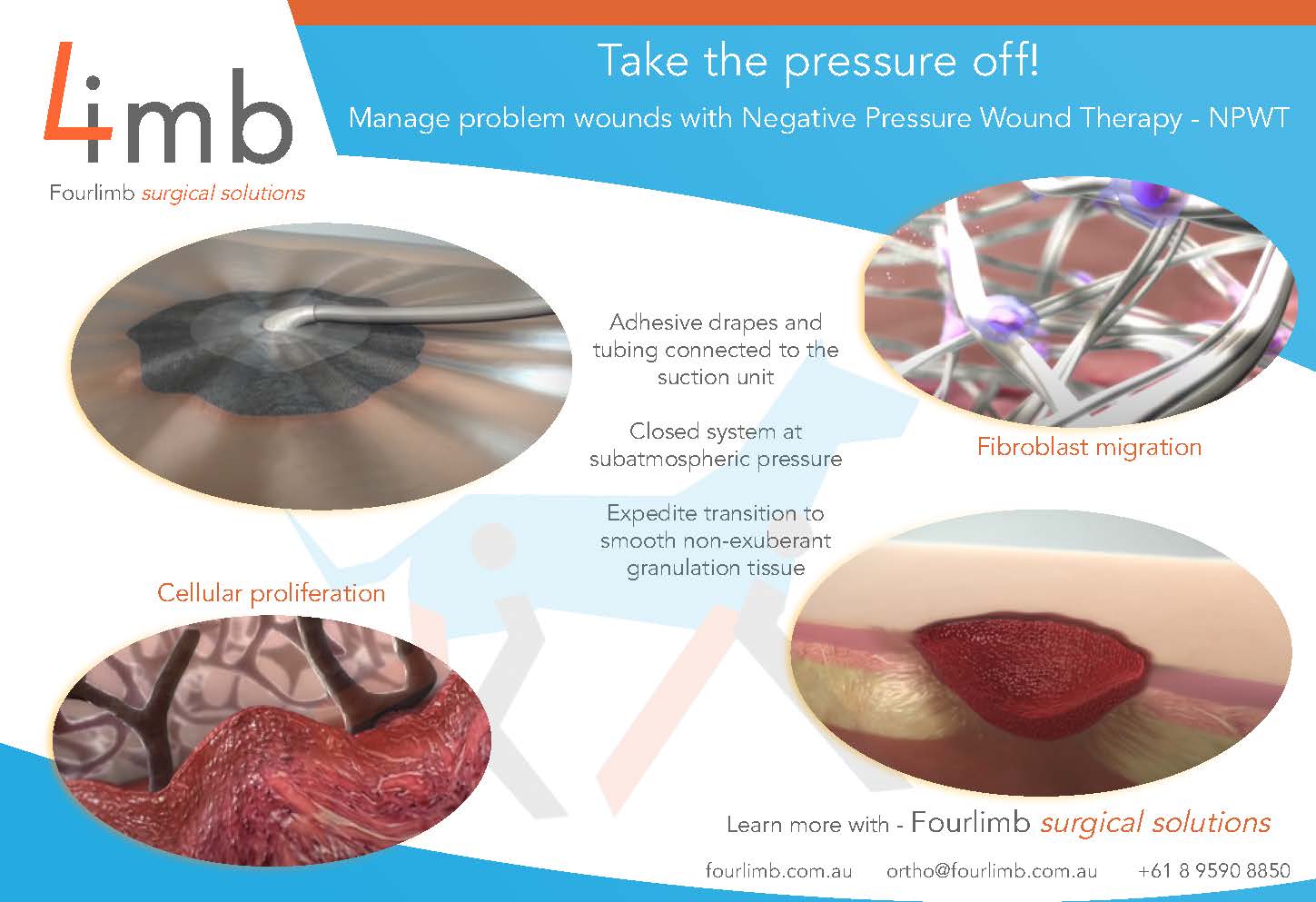 This category is empty! Please try another category or use our search function to find what you are looking for. If you require further assistance please contact us.