A hands on introduction to Surgical Stapling
The use of Surgical Staplers can significantly reduce surgery time, and when used properly are strong, reliable and dependable. Surgical staplers help minimise tissue handling and exposure adhering to Halsted's principles.
Join internationally-renowned surgeon Professor Giselle Hosgood as she introduces delegates to the use of Surgical Staplers in practice.
Key Topics
The focus of the course will be on gastrointestinal indications including intestinal anastomosis, typhlectomy and gastrectomy.
A hands on lab will follow in which the participants will have the opportunity to perform a simulated functional end-to end stapled intestinal anatomosis using surgical staplers on tissue models
Event Details
Speakers

- Professor Giselle Hosgood BVSc PhD FACVSc DACVS

- Dr Carla Appelgrein BVSc MANZCVS GradDipED MVetClinStud MVetSur

Date & Time

- 4pm - 7pm Thursday 8 July 2021 with light refreshments to follow Venue

Venue

- Admiralty Gulf Room - Esplanade Hotel Fremantle

Cost

- $350+GST

Registration

- Register online or contact Fourlimb surgical solutions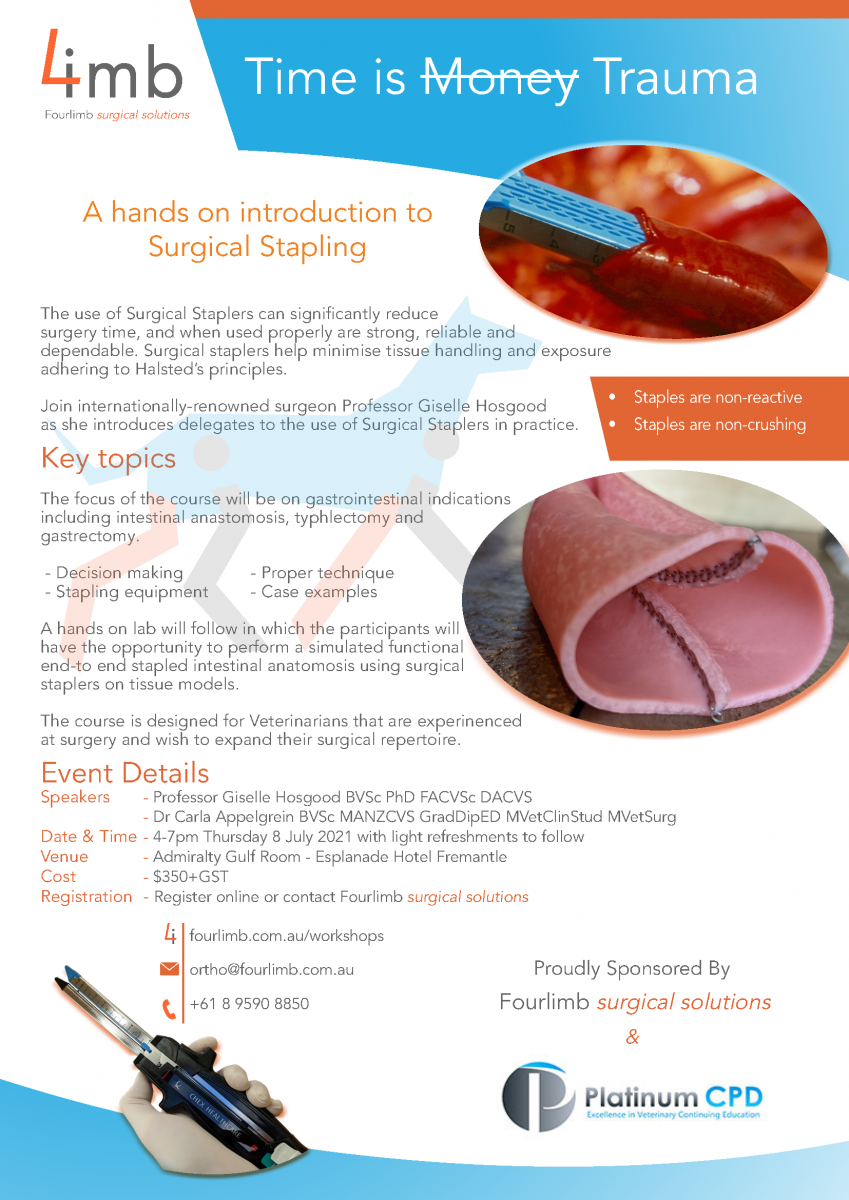 (WSSTAPLER-PA)
Others Also Bought